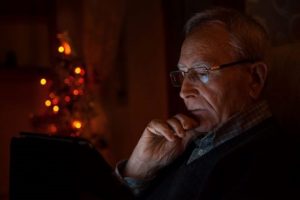 Photo Credit: Pixabay
Medicare is invaluable for many seniors; however, it provides little coverage when it comes to assisted living or nursing home care. While Medicare covers acute care costs for seniors, financial support for long-term facilities is rare. Because long-term care costs might not be covered by Medicare (or by Medicaid), it is important to start planning ahead. Keep reading to learn how to plan ahead for potential care costs for yourself or your loved one.
Know What You Have
Before developing a plan for senior care, be sure to understand how much income will be coming in throughout retirement. For most individuals, retirement income is the combination of employer pension plans, savings, investments, and Social Security. For many, Social Security is the hardest funding stream to understand. Basically, throughout your working life, individuals pay Social Security taxes that go toward supporting current retirees. When you retire, you will likely become eligible to receive Social Security benefits. For individuals over the age of 61, there is an online retirement benefits form that will help you apply.
It may also be invaluable to meet with a financial advisor at either your bank or an independent financial firm. These individuals are skilled at navigating the world of financial jargon and can help you understand your budget as well as make projections for future income. FAs will also assist with tax planning, insurance, investments, and asset projection.
Do Your Research
Diving into the sea of Medicare, Medicaid, insurance, premiums, and estate planning is enough to make anyone's head spin. While there is a litany of available information on the web, it is difficult to know where to go and what information to trust. On top of that, you or your loved one might lack the necessary computer and research skills to glean truly valuable information. For many individuals, it is simply easier to have a conversation.
Try connecting with a senior advocacy organization either in person or over the phone to discuss some of your options. For example, The American Elder Care Research Organization has a website and hotline dedicated to helping seniors understand how to pay for care. Alternatively, social workers can provide valuable information about community resources and government funding. Before speaking to someone, make a list of questions and be sure to record his/her answers.
Final Expense Insurance
While planning for end-of-life care is difficult, doing so can create peace of mind and prevent future financial strain. If you want to ensure that your family is financially protected after your passing, consider final expense Insurance. While general life insurance allows you to financially support your loved ones after death, final expense insurance protects your family from the financial burden associated with care facilities, funerals, and medical bills. With funeral expenses alone costing well over $10,000, many families often experience financial hardship after the loss of a loved one.
With final expense insurance, you will also be able to have a say in how your insurance money is used for what. For example, if you wish to have a certain amount allocated to funeral costs, you can indicate this. Lastly, final expense insurance is often more affordable than other types of insurance. Policies typically range from $10,000 to $20,000, which means lower premiums for you and your family.
Planning now for assisted living and final expenses can mean peace of mind for yourself and your family. Financial planning for seniors doesn't have to be stressful; by doing your research, asking experts, and obtaining insurance, you will set yourself and your family up for financial freedom.
Look for life insurance? Money as put together a list of some of the best companies – Click Here.
The people at Sixty and Me have put together a complete long-term care guide.
Here's a guide on "Relevant Life Insurance Calculator"
Life Insurance 101: The Ultimate Guide For Beginners

A Complete Guide To The Best Gym Exercises For Cyclists

Caring for a Loved One with Mesothelioma

Please review our business at: Google Yelp Facebook
If you'd like to learn more, please visit our Member's Area to access our subscribed content.
Did you know you can work out and exercise with a trainer at your home, office, hotel room, or pretty much anywhere in the world with online personal training?
Like us on Facebook/Connect with us on LinkedIn/Follow us on Twitter
Make sure to forward to friends and followers!